Iron Chef Products - Recipes
Sesame Garlic Steak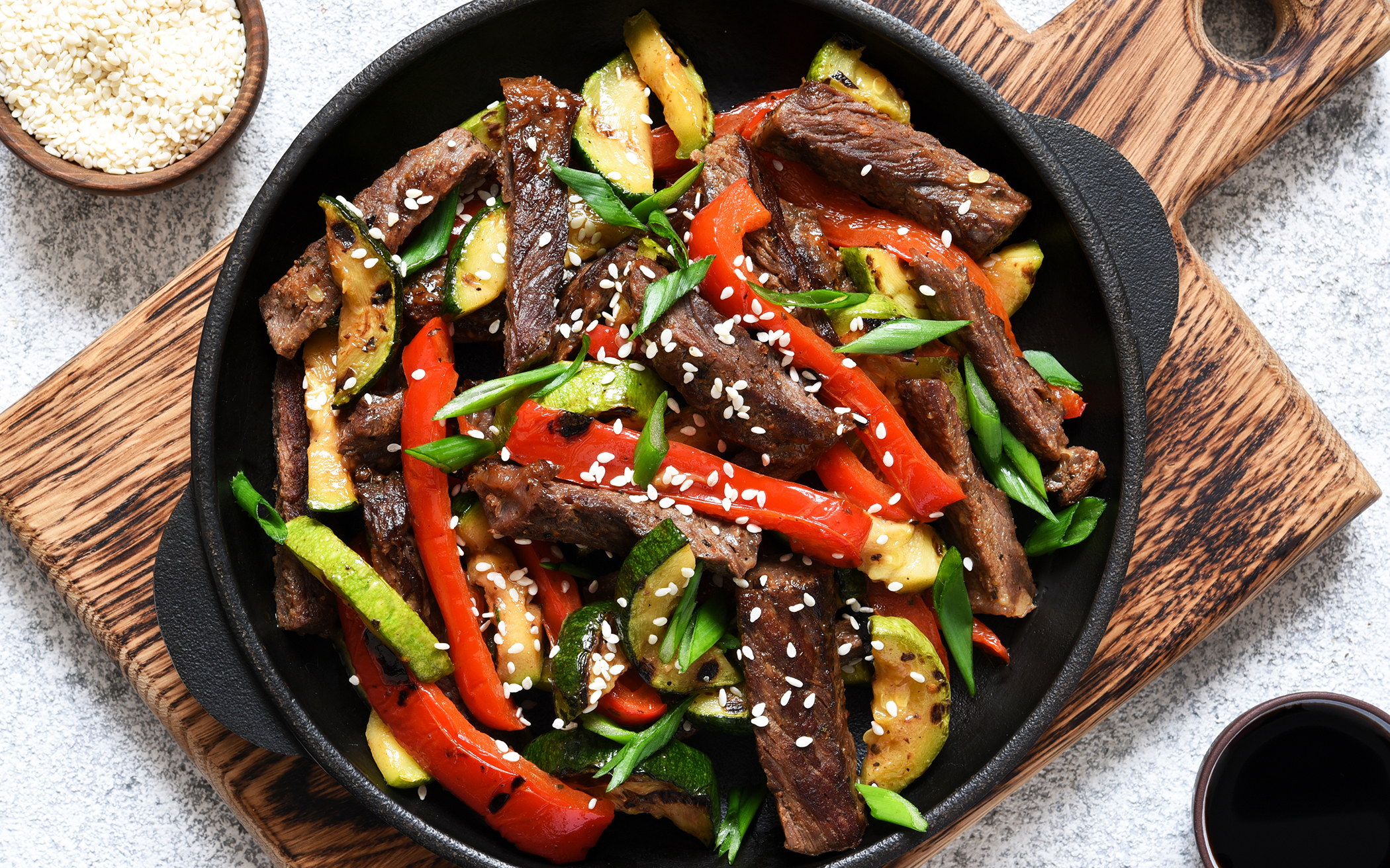 Ingredients
1/2 lb. Steak

1/2 cup Sesame Garlic Sauce

1 tbl. olive oil

16 oz. package frozen stir fry vegetables

3 cups cooked rice
Directions
Cut steak into very thin slices (it may help to slice while partially frozen).

Pour Sesame Garlic sauceover steak and allow to marinade for one hour.

Heat oil in wok or fry pan. Add steak and stir fry until cooked.

Add frozen stir-fry vegetables and cover, cooking about three more minutes.

Serve over rice.