Iron Chef Products - Recipes
Chicken and Bacon Shish Kabobs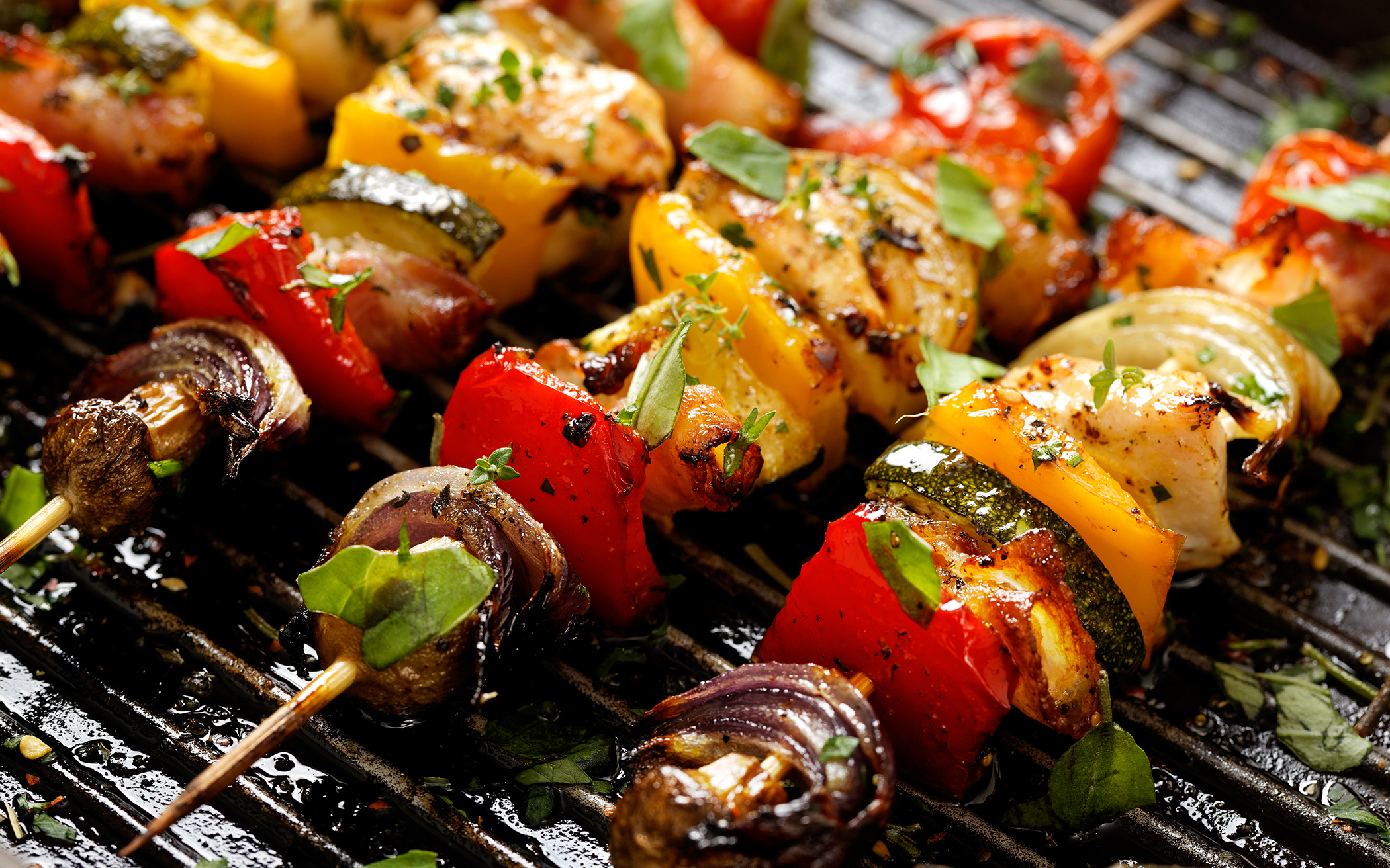 Ingredients
½ cup Iron Chef General Tso's sauce

10 large mushrooms, cut in half

2 green onions, minced

3 skinless, boneless chicken breast halves - cut into chunks

1/2 pound sliced thick cut bacon, cut in half

1 (8 ounce) can pineapple chunks
Directions
In a large bowl, mix Mu-Shu sauce, stir in the mushrooms and green onions.

Place the chicken in the mixture. Cover, and marinate in the refrigerator at least 1 hour.

Preheat the grill for high heat.

Wrap the chicken chunks with bacon, and thread onto skewers.

Alternate with mushroom halves and pineapple chunks.

Lightly oil the grill grate. Arrange skewers on the prepared grill.

Cook 15 to 20 minutes, brushing occasionally with remaining soy sauce mixture, until bacon is crisp and chicken juices run clear.