Iron Chef Products - Recipes
General Tso's Chicken Stir Fry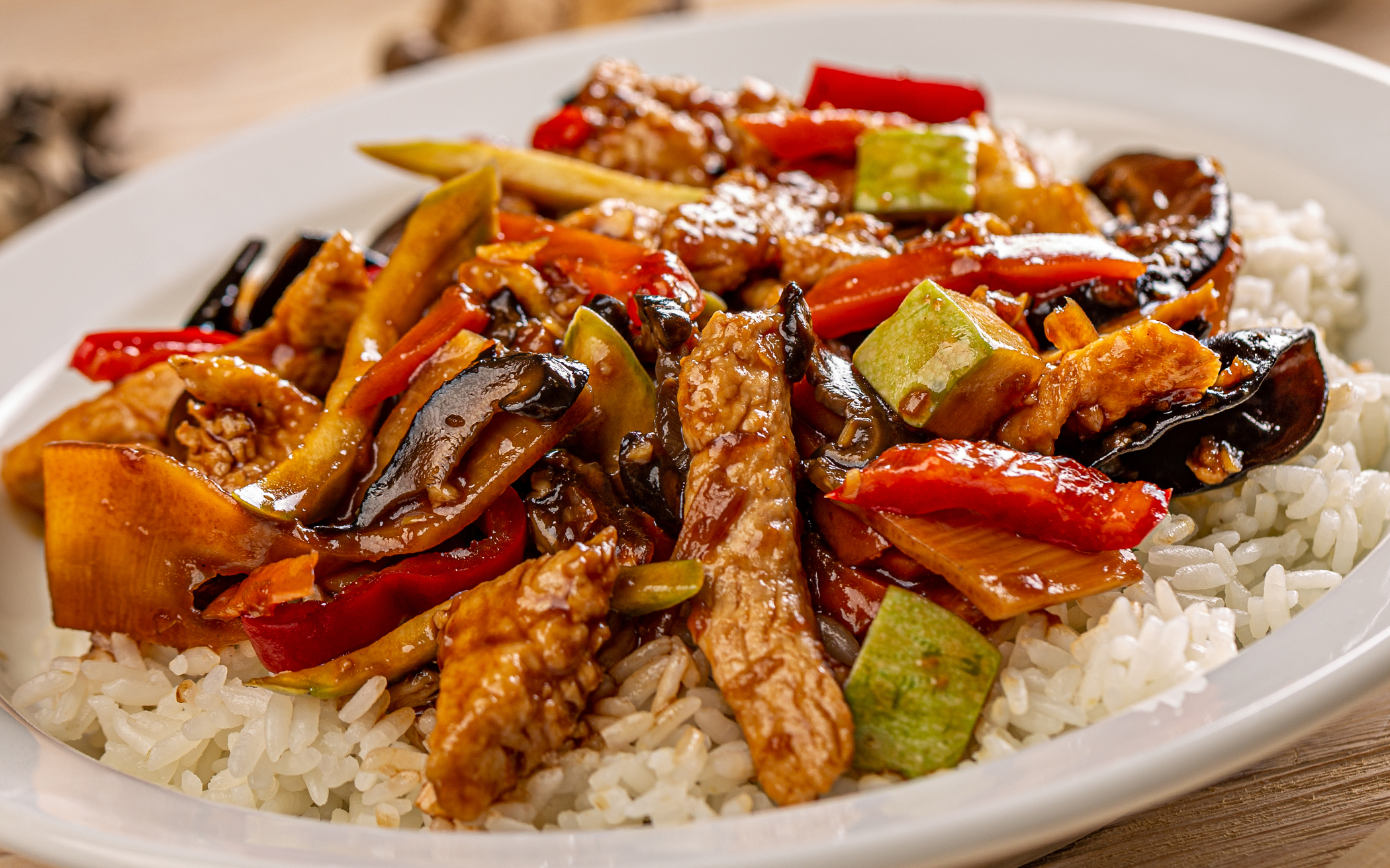 Ingredients
1 lb boneless, skinless chicken breast sliced across grain in 1/4 inch strips

3 Tbsp water

1 – 2 Tbs flour (or cornstarch)

1 lb stir fry vegetables

2 Tbsp oil

1 medium garlic clove, peeled, minced

8 Tbsp Iron Chef General Tso's
Directions
Place chicken in small bowl. Sprinkle flour (or cornstarch) over chicken and work in with hands to coat all pieces.

Add water Tbsp at a time working in with hands until water is absorbed into chicken.

Blanch Vegetables in boiling water until crisp-tender, about 2-3 min. drain and set aside.

Heat non-stick wok or large skillet on HIGH for 2 min. Add vegetable oil; swirl to coat pan (oil should smoke slightly)

Add chicken, garlic, and ginger. stir fry for 3 min.

Add Iron Chef sauce; stir fry for 2 min. Add vegetables and stir fry to heat through, 30 seconds

Remove from pan and serve over rice.