Iron Chef Products - Recipes
Stir Fried Sesame Garlic Vegetables with Rice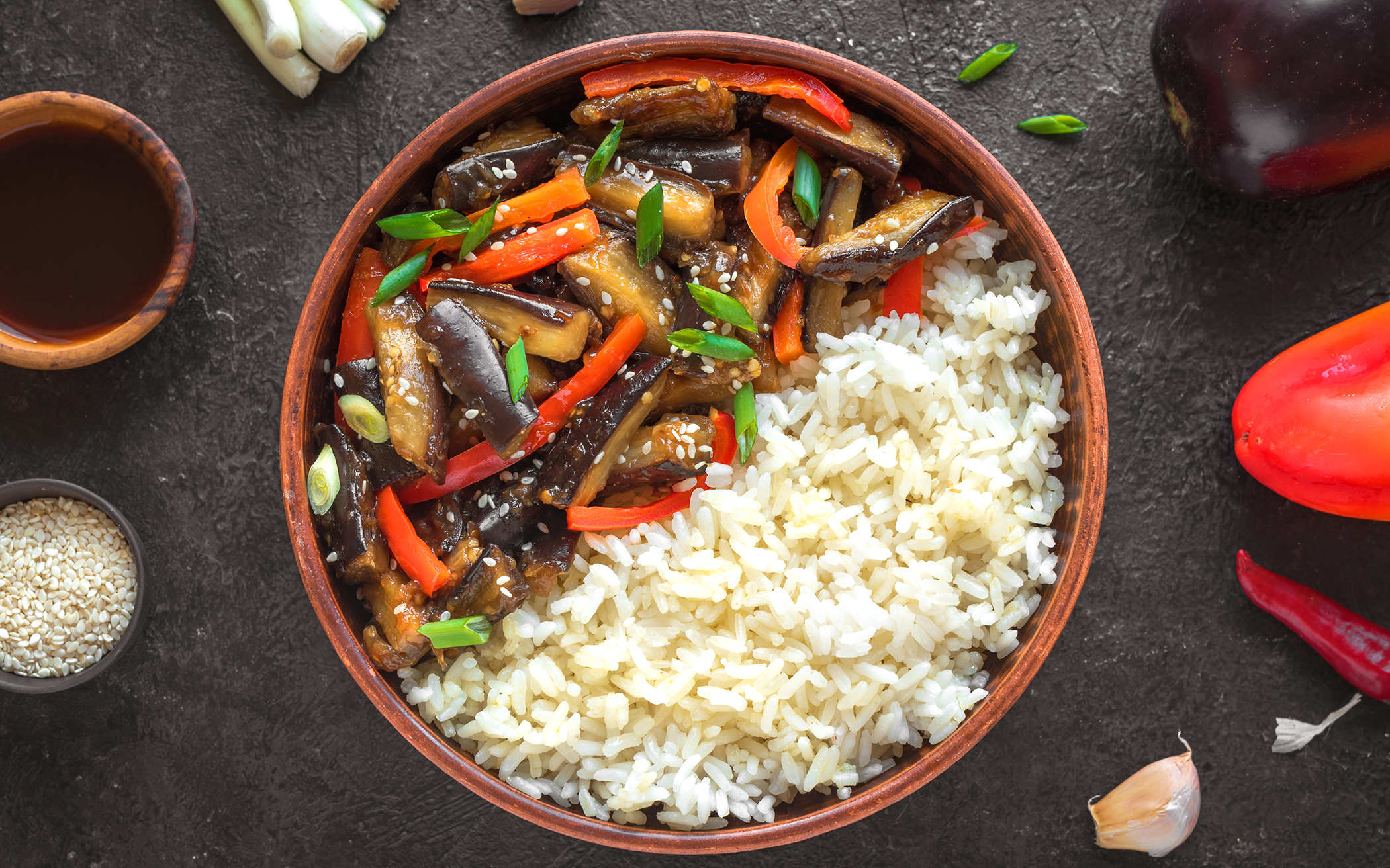 Ingredients
1 1/2 cups vegetable broth

3/4 cup uncooked white rice (long grain)

1 tablespoon margarine

1 tablespoon sesame seeds

2 tablespoons peanut oil

1/2 pound fresh asparagus (trimmed & cut into 1 inch pieces)

1 large red bell pepper, cut into 1 inch pieces

1 large yellow onion, sliced

2 cups sliced mushrooms

2 teaspoons minced fresh ginger root

1 teaspoon minced garlic

6 Tablespoons Iron Chef Sesame Garlic Sauce

*You can also use frozen stir fry vegetables (defrosted) for a quick solution.
Directions
Preheat oven to 350 degrees F (175 degrees C).

In a saucepan combine broth, rice and margarine. Cover and bring to a boil. Reduce heat to low and simmer for 15 minutes, or until all liquid is absorbed.

Place sesame seeds on a rimmed baking sheet and bake in preheated oven for 5 to 6 minutes, or until golden brown; set aside.

In a wok or large skillet, heat peanut oil over medium-high heat until very hot. Add asparagus, bell pepper, onion, mushrooms, ginger and garlic and stir-fry for 4 to 5 minutes, or until vegetables are tender but crisp.

Stir in Iron Chef Sesame Garlic sauce and cook for 30 seconds. Remove from heat and stir in toasted sesame seeds.

Serve over the rice.