Iron Chef Products - Recipes
Deviled Eggs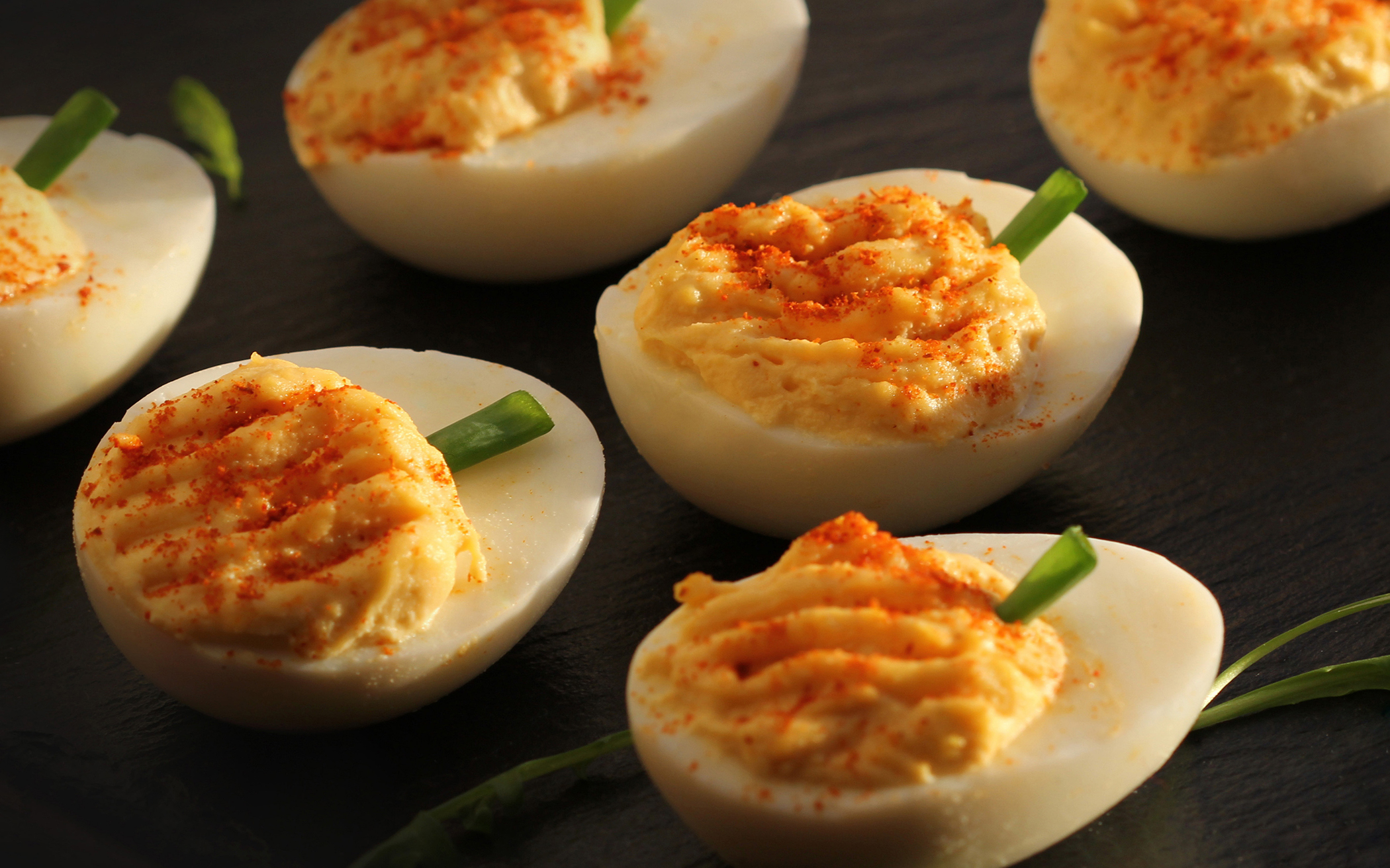 Ingredients
1 dozen eggs, hard-boiled and peeled

1/2 teaspoon Red Cayenne Hot Sauce

2 teaspoons Dijon mustard

1/3 cup mayonnaise

1/4 teaspoon turmeric

1 tablespoon grated shallot

5 small pickle "scornichons" diced

Dash of salt & pepper

1 tablespoon paprika, for garnish
Directions
Preheat oven to 350 degrees.

Bake panko crumbs on a rimmed sheet for about 10 minutes. Cool.

Slice eggs in half for easy cutting, spray knife with cooking spray.

Place yolks in a large bowl. Add mustard, mayonnaise, turmeric, shallots, hot sauce and cornichons into bowl. Whisk yolk mixture until smooth. Season with salt to taste.

Place egg white on serving plate and using a teaspoon (or piping bag), fill each egg white with a heaping of yolk mixture.