Iron Chef Products - Recipes
Iron Chef Sesame Beef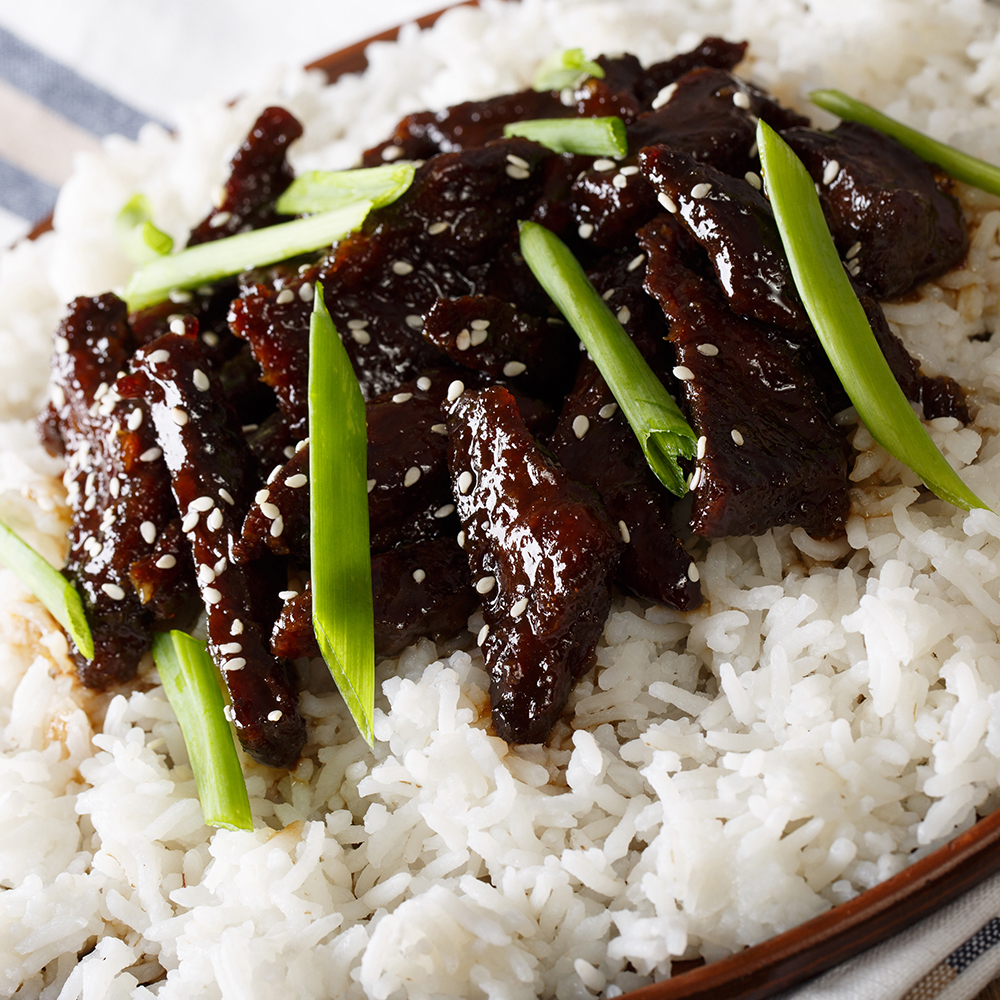 Ingredients
1 pound round steak

½ cup Iron Chef Sesame Garlic Sauce

2 green onions, chopped

2 tablespoons sesame seeds

3 cups of cooked rice
Directions
Mix Iron Chef Sesame Garlic sauce and onions in a large bowl. Set aside.

Cut steak into strips and add to bowl. Cover and refrigerate overnight (at least 30 minutes).

Cook beef and onions in sauce, in wok or frying pan until brown (about 5 minutes).

Add sesame seeds and cook for additional 2 minutes.

Serve on rice.