Iron Chef Products - Recipes
Noodles with Toasted Sesame Seeds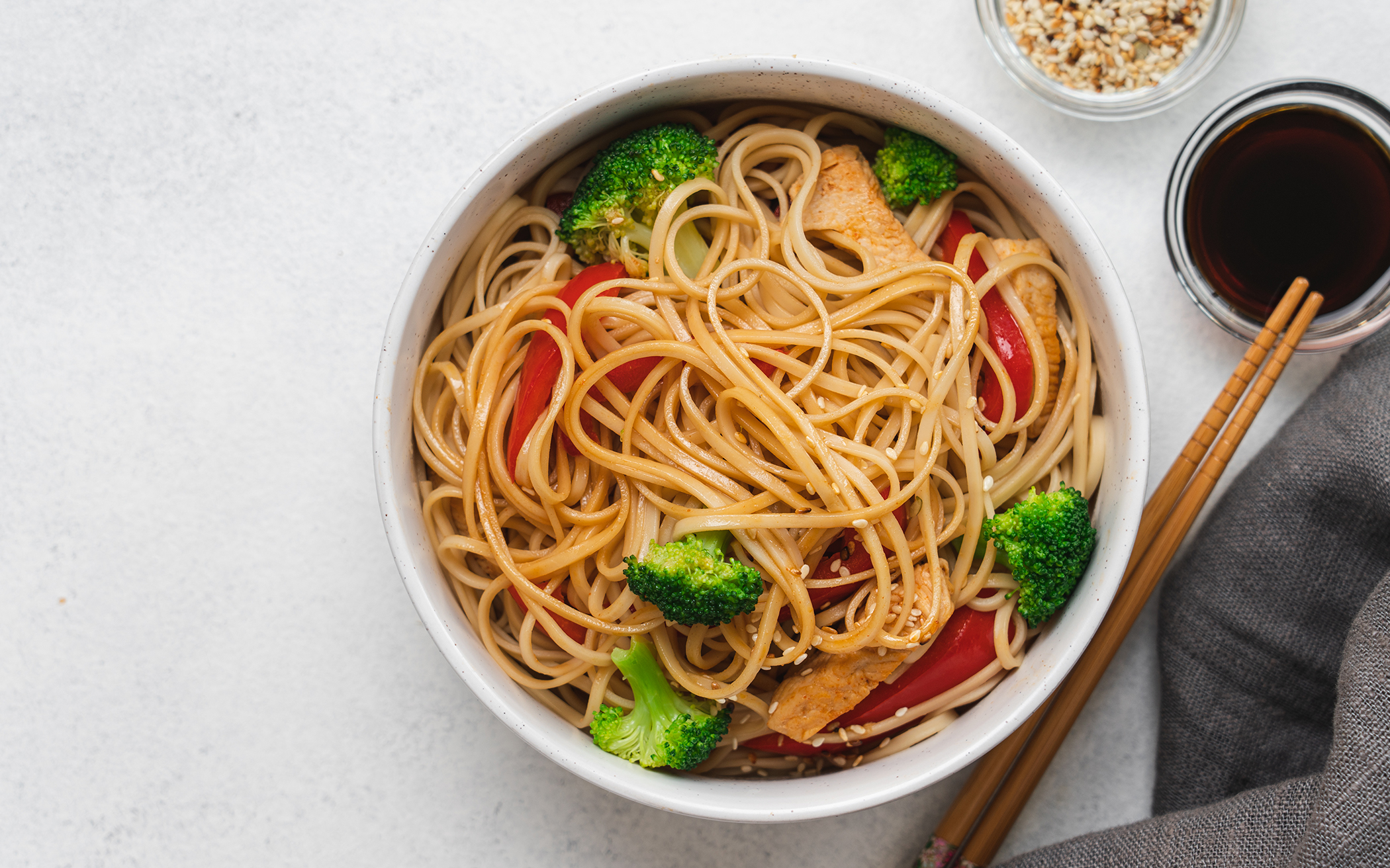 Ingredients
1/2 cup sesame seeds

8 ounces uncooked noodles

1/3 cup Iron Chef Sesame Garlic Sauce

5 green onions, chopped

3 cups broccoli florets

3 red peppers, sliced
Directions
Preheat the oven to 375 degrees F (190 degrees C).

Pour the sesame seeds onto a rimmed baking sheet. Toast the seeds in the oven for 10 to 12 minutes, until they are a rich brown around the edges.

Meanwhile, bring a large pot of salted water to a boil. Add the noodles and cook them for 5 to 6 minutes, following package directions. Drain them, rinse them well with cold water, and drain them again.

In a large mixing bowl, mix together the Iron Chef Sesame Garlic Sauce and green onions. Add the noodles, and the toasted sesame seeds. Toss well, then stir in the broccoli. Let the dish sit for 30 minutes at room temperature before serving.