Iron Chef Products - Recipes
Shakshuka with Eggs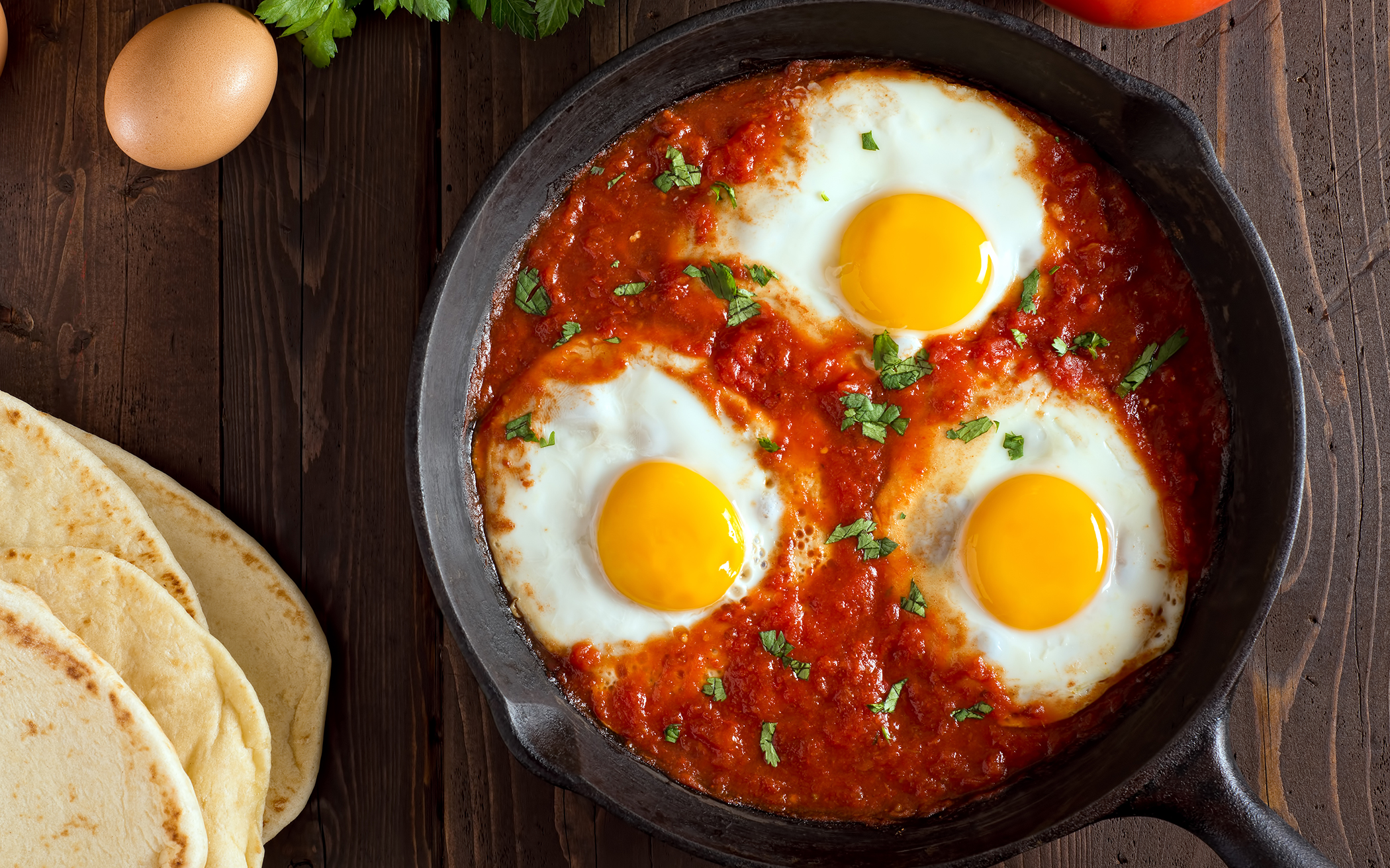 Ingredients
1 24oz jar of Iron Chef™ Shakshuka

4 eggs
Directions
Pour the Shakshuka into a deep skillet.

Place the pan over a medium flame and warm the Shakshuka. When the liquid is barely bubbling, crack the eggs into the pan. You can cover the pan, or move it to the oven to finish faster.

Once the eggs are set (white is cooked), the dish is ready.