Iron Chef Products - Recipes
Traditional General Tso's Chicken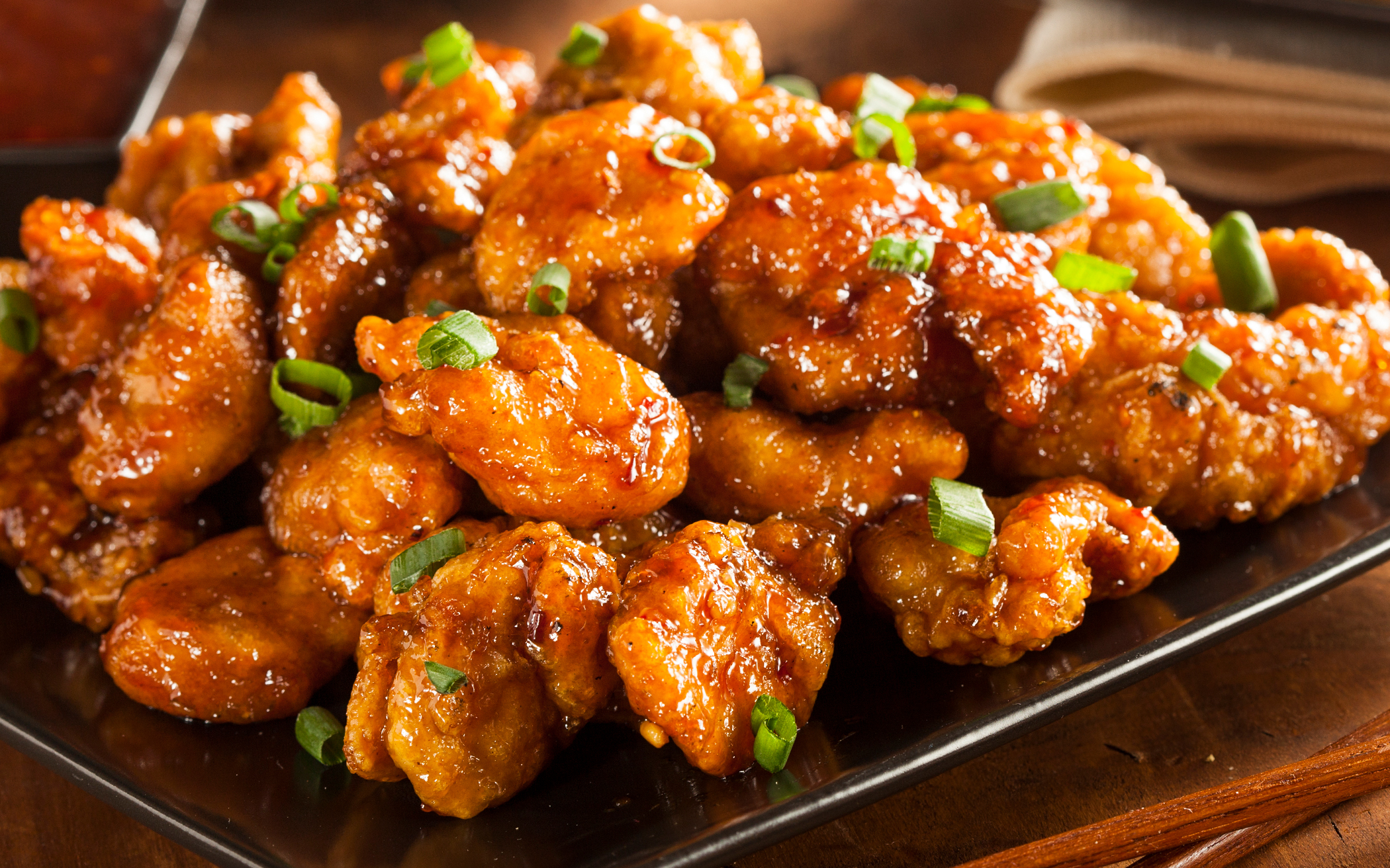 Ingredients
1 ½ cups Iron Chef General Tso's Sauce

3 pounds skinless, boneless chicken breast halves, cut into bite size pieces

1/2 cup soy sauce

1 teaspoon ground white pepper

1 egg

1 cup cornstarch

1 cup vegetable oil

2 cups chopped green onions

16 chile peppers, sun-dried
Directions
Combine chicken, 1/2 cup soy sauce and white pepper. Stir in egg. Add 1 cup cornstarch and stir until chicken is evenly coated.

Add oil to help separate chicken pieces. Divide chicken into small quantities and deep fry at 350 degrees F (175degrees C) until crispy. Drain on paper towels.

Place a small amount of oil in wok and heat until wok is hot.

Add scallions and dried chile peppers and stir-fry briefly.

Add Iron Chef General Tso's sauce to wok. Then add fried chicken and cook until sauce thickens.